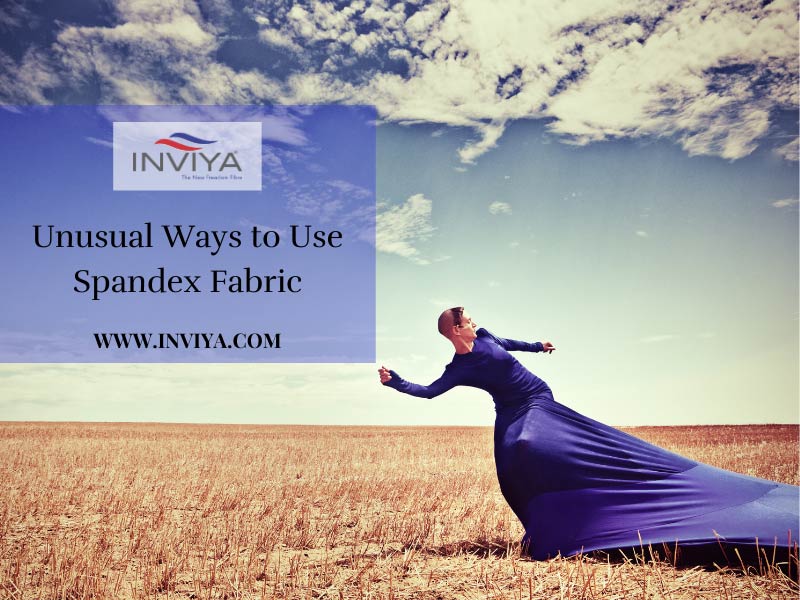 The use of artificial fibers for making all types of garments is increasing at an alarming rate with every passing day. The upgrades which are made to these kinds of artificial fibers make them appear more evolved and molded into a shape that suits every aspect and occasion. Such fabrics come with many advantages for the user, which are obviously the better versions than the previous ones. Spandex fabrics are one of the best examples of this, which has evolved as a major fabric to be used in almost all kinds of garments and suitable for different occasions.
To say about Spandex, it is one of the most lightweight and highly flexible, and adjustable fabrics currently available and popular in the market. Spandex has some of its properties similar to elastic, which makes it appear more flexible and firm at the same time. It is also smooth and provides an extreme level of comfort and convenience of movement to the user who is wearing the cloth made of Spandex Fabric. Spandex is developed as a fabric that possesses a very good level of stretchability, which later became a trendsetter in the entire garment industry.
Unusual ways of using Spandex Fabric
1. Usage of Spandex in Medical field
Spandex Fabric, even though is a regularly used material in the medical field, it has been unusually used for certain things too. Some of them include the braces for knee and back support, made of Spandex Fabric, especially for its ability to compress and it's firmness in providing support. Even the elastic bandages which are used for treatment of wounds and minor injuries are made of Spandex Fabric due to its stretchability. Most of the compression garments too are made of Spandex Fabric which are medically effective in nature. Other than these, many of the adult and children diapers are made of Spandex Fabric, which can also be considered as an unusual way to utilize the fabric.
2. Usage of Spandex in Sports
Sports is another field which has a lot of applications made of Spandex Fabric but at the same time they have some unusual ways of using the fabric too. Many of the volleyballs and even the footballs are made of Spandex Fabric. Previously, only the body wear of sportsmen were made of Spandex Fabric.
3. Usage of Spandex in Automobiles
Automobiles are indeed a surprise choice when it comes to one of the unusual applications of Spandex Fabric. Some of the major automobile companies use Spandex Fabric for their car seats and covering cushions for its shiny and glossy surface with the firm and smooth finish. There are more applications for the Spandex Fabric in the automobile industry like the door panel fabrics which need to be stretchable and stick to the surface of the door.
4. Usage of Spandex in Footwear
Spandex Fabric usually fits in pretty well and the smoothness and firmness of the fabric makes it an ideal choice for footwear. Therefore Spandex Fabric are also found in the footwear which makes it slag free for a longer period of time, making it another unusual application of the Spandex Fabric.
5. Usage of Spandex in Household
From interior designing to a variety of purposes, the Spandex Fabric has a higher utility rate in the households. As most of its applications are clearly unusual, including the ones applied in the sheets and for the bead pillows. It is also used as coverings for the table which are smooth and wonderful surfaces for a long term use.
Read More: To Wash or Not To Wash Your Stretch Denims