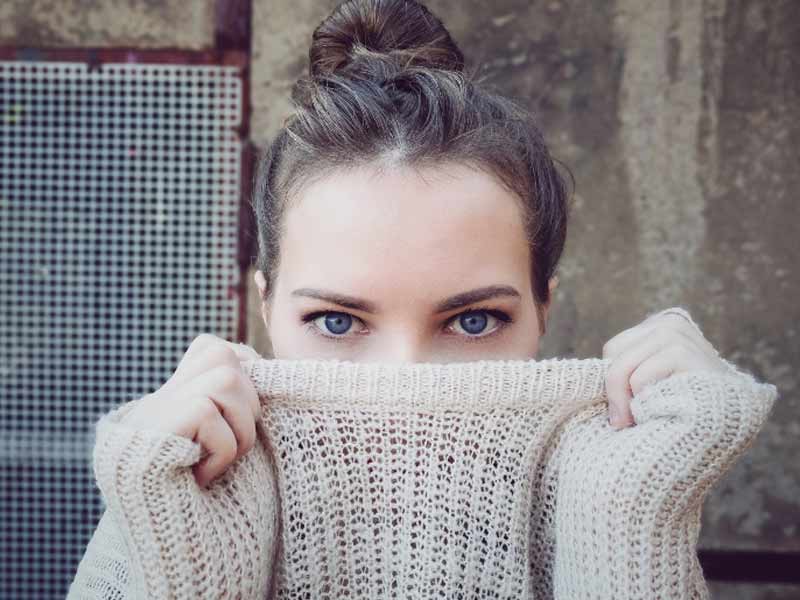 Knitting is the interlacement of loops which are done through mostly circular knitting machine. Cotton, Polyester, Nylon & other blended yarns are used for the interlacement activity for making the knitted fabric.
Knitting machines has special attachments which can place the spandex yarn in stretched condition perfectly in the back side of the Cotton yarn which is called a plating technology. The fabric thus formed is called Cotton Spandex Knit.
This fabric thus become stretchable in much higher percentage to that of a normal cotton knit fabric and with the spandex retraction force, it is capable of bringing back the fabric to its original position once after the stretching force is released.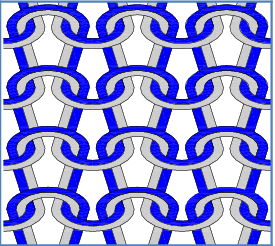 The above picture is the example of Cotton Spandex Knit, where blue yarn can be considered as Cotton and grey yarn can be consider as spandex. The structure is a perfect plating of spandex in back side of cotton. Spandex is comparatively much thinner in real fabric. The lines represented are made thicker in the picture for easy understanding.
Related Blogs
WHY IS HEAT SET OF KNIT FABRIC IMPORTANT?
BENEFIT OF USING INVIYA® IN CIRCULAR KNIT FABRIC