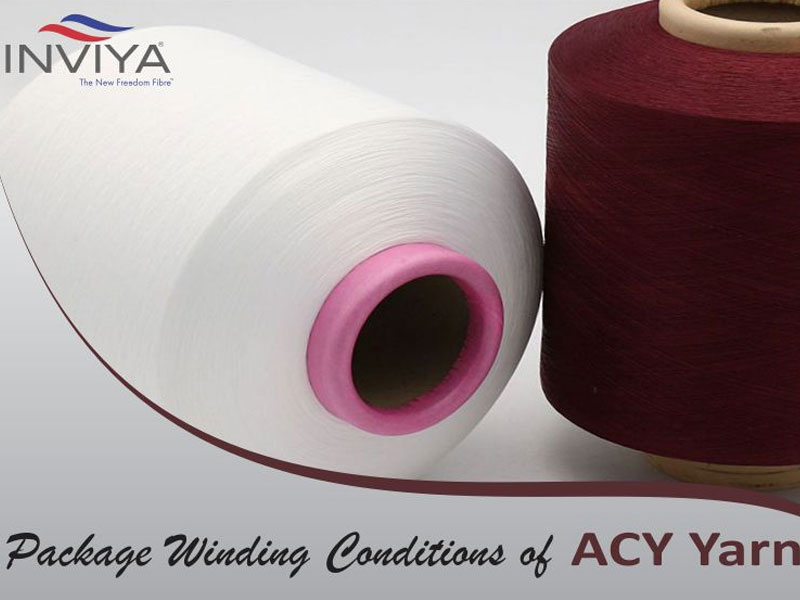 Package winding conditions in Air Covered Yarn, should be kept in check to ensure resulting end package is optimum and as per quality standards. These conditions should be kept in control throughout entire Air covered yarn manufacturing process; any slight change in any one of these conditions at any given instant of the process will lead to variation in the end package, which may either result in faults in package or undesirable package hardness.
The package winding variables which are to be kept in constant check are as below:
Take-up overfeed,
Traverse speed,
Axial/radial disturbance,
Taper angle and
Oil roller speed
Taper angle is usually pre-determined, dependent on Decitex, and is not varied at this stage unless package build and unwinding become a problem, in which case it is normal to increase taper angle.
Traverse speed should be set to give the correct wind angle. Take up overfeed should then be set to give the correct package winding tension. If it is required to change the package winding tension by only a small amount, this can be done by small changes in traverse speed.
Axial/ radial disturbances should be set at the recommended level.