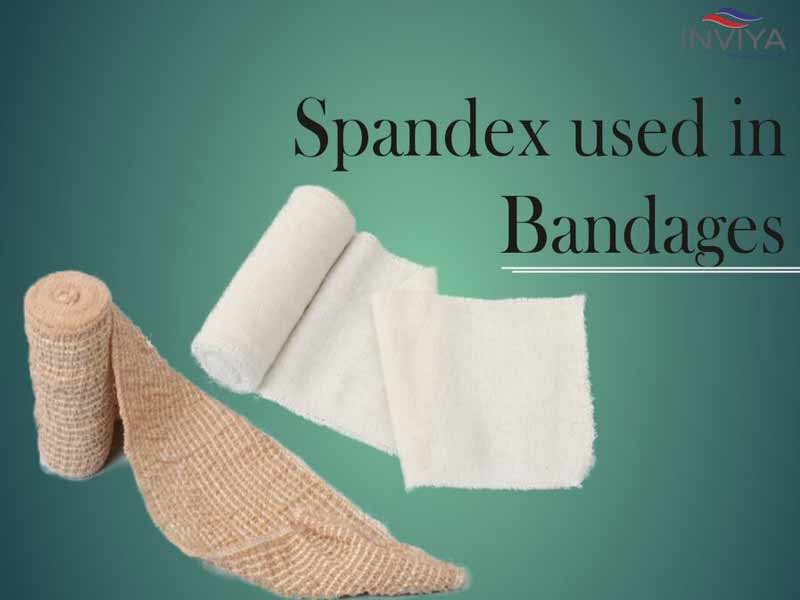 A bandage is a piece of material which is used prominently for support purposes, to restrict a part of a body, or to provide light compression. These bandages can also be used in various other areas as: in case of a fracture, venous leg ulcer, varicose veins and for minor sports injuries etc.
Crepe bandages are either composed of 100% cotton or are a mix of cotton and spandex; here spandex being the core factor to impart the required elasticity in the crepe bandage. Nowadays the cotton spandex elastic bandages have found their requirement more than that composed of only cotton.
Earlier, to impart the required elastic properties, latex was used but now the demand and adaptability of spandex in the medical industry has replaced the use of latex in many areas, crepe bandages being one of those areas.
Using spandex in bandages in place of latex has resulted in a huge success, due to the following reasons:
1. Spandex provides more stretch and recovery, aiding the bandages to provide compression more efficiently
2. Spandex does not cause skin irritation*, so can be used without any concern
3. Spandex can be spun into finer counts to accommodate as per the requirements
4. Using spandex in compression bandages makes them lighter and easy on the part used on to
5. Spandex bandages are more breathable
6. They have high air permeability
7. Spandex bandages are more comfortable to wear
8. Allows easy movement of limbs
9. Doesn't result in excess pressure due to its light structure
10. Can easily mould according to the shape where it is applied
Elastic spandex bandages are mainly used in below areas:
1. Treatment and prevention of deep vein thrombosis, leg ulceration
2. Management of sprains or strains
3. Impart support and conforming
4. Soft tissue injury etc.
*most of the times spandex does not cause skin irritation, but in some sensitive cases it may occur
For more information related to Spandex, Get in Touch with INVIYA®.