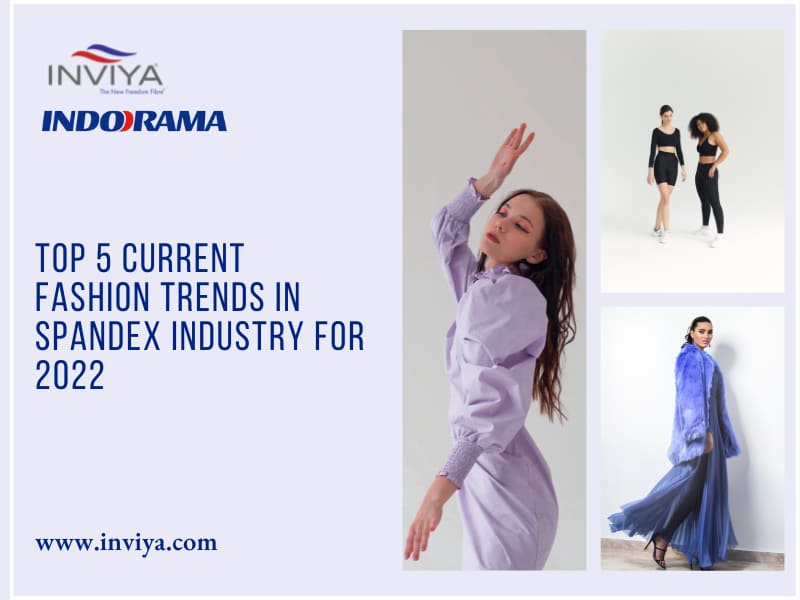 Ready to reawaken your wardrobe this season with spandex-infused apparel? We got you covered. In this blog, we will mention the current fashion trends in the spandex industry that will remind you of the joy of dressing up with better comfort clothes.

Spandex has been emerging as one of the best clothing materials that are getting popularised in 2022 owing to its properties of being lightweight, soft, smooth synthetic fiber which has a unique elasticity.

At INVIYA®, we are committed to providing the best quality spandex material that compliments you, fits you perfectly, supports your lifestyle and aids you to feel free. In this blog, we will throw light on the current fashion trends that will help you stay to update on this fashion voyage.

Top Five Current Fashion Trends in Spandex Industry for 2022

Inspired by Nature: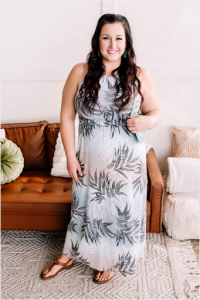 These are designed for people who opt for fashion that is inspired by nature. Nature inspired fashion helps people embrace beauty, in its purest form. You can celebrate the beauty of nature by opting for floral prints, soft sandy vibes, lilac grey, and sea pink that shows and depicts a sense of harmony.


Urban Athlete: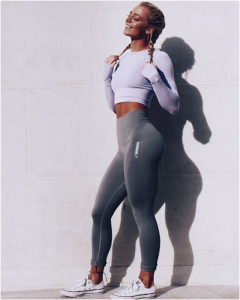 Athleisure helps you feel good when you get to work, it ensures that you work out in style.
This has grown in trend over the past years, and right now it is becoming mainstream in 2022. Designers have used different inspirations to develop the urban athlete such as sports uniforms, different cultural references, etc. This is specifically about athleisure that is designed to improve functionality and performance. These are luxurious designs that add up to the urban streetwear trend, additionally, these come with abrasion resistance, moisture absorption, and four-way stretch along with a sporty design language.


Garden Party:




Do you love to stay in the countryside? If yes, then the country party trend is for you! These are going viral over the internet. This clothing trend comprises floral prints, pastel shades, and cosy and softness of fabric. This trend is more towards increasing the feeling of relaxation/wellness during exercise or any other physical activity.


High-Performance Spandex: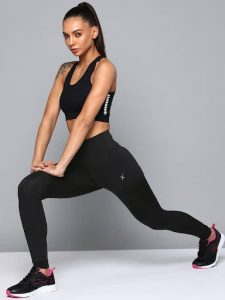 These are new high-performance fabrics, these are designed for intense workouts and keep you dry & fresh during exercise. Also, these are designed to go well with smart wearables such as smart watches, neckbands, and truly wireless earphones. Some of the common features of this trend are high elasticity, UV protection, and moisture absorption which make the garment pleasant to wear. Popular colours here are black, camo, green, red, neon green, etc. Although you can select from a wide variety of colours depending on the availability of colours with the brand.


Super cool Swimwear: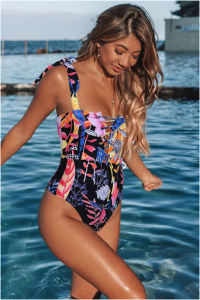 It's hard to not keep swimwear trends top-of-mind during the summers. Spandex is also becoming popular among swimmers. The unique properties of the fabric make it an ideal option for swimming. If you are someone who regularly practices swimming, then you should give it a try with spandex swimwear! The clothing has the best colour combinations and designs to make you look cool on the beach as well. This is one universal trend that retains its popularity during the summers.

Get the best spandex for yourself!

INVIYA® is developed by keeping you in mind. We believe impeccable quality and on-time technical assistance for application development are the biggest assets a brand can have to ensure that their customers are always satisfied and their requirements are met on time, every time. If you want to experience the expanse of benefits that spandex provides, then check out our e-brochure here and get in touch with us.