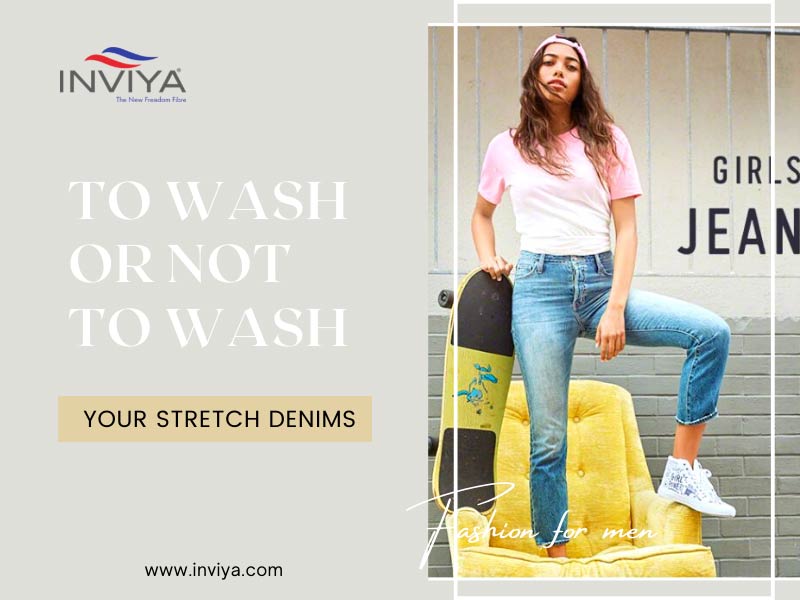 Whether to wash your denims or freeze it is a dilemma that has puzzled the modern day denimoholics for years. But for those who prefer easy breezy movement and comfort over toughness, and have chosen stretch denim jeans as their no-brainer clothing option–it's not even a matter to fuss over.
The question of wash or freeze is majorly relevant to raw denims, which; mind you, are totally different from stretch denims. While washing raw denim jeans is dreaded out of a fear of discoloration and shrinkage, stretch denim is mostly fuss free that way. There's minimal fading in stretch jeans since most of the dye is already cured and the only thing to be a teeny-bit careful about, is to avoid damaging its synthetic fibers so that it remains stretchy (hence comfortable) for a longer period of time.
When the time arrives to clean up your jeans, just turn it inside out and pop it in the cold water inside your washing machine. If you wish to go gentle on your beloved pair to keep it for longer, then just hand-wash it and leave it to dry naturally without running it through the dryer. With the use of cold water and the hang-to-dry method, you can reduce the damage done to the elasticity of your denim and increase the longevity of the stretch.
For stretch denims that take minimum damage, look for the ones made with INVIYA® and wear-n- wash your denim as and when you like.
Read More: The Best Ways To Style Your Denim Jeans This Holiday Season