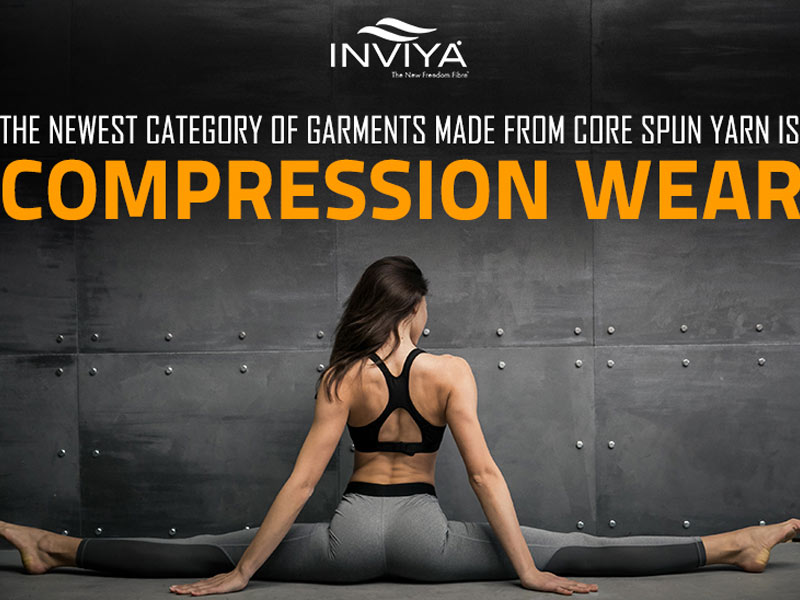 Compression wear garments are: piece of garment / clothing which fits tightly and exerts pressure around the area worn on, mainly for medical, body shaping and sports purposes. They are generally used to provide health benefits, such as shaping the body, supporting healing after medical procedures and to provide support for people who have to stand for longer periods of time, it also aids in increasing the circulation of blood.
Now-days compression garments have evolved and are used in combination with various athletic sports-wears, in order to provide compression on the muscles to increase the blood flow, which in turn improves performance and reduces the risk of muscle or tissue injuries like chafing and rashes etc. widely faced by sportsmen and at the end also accelerates muscle recovery during and after the activity/exercise.
There are various types of compression wear having required pressure range of mainly between 5-30 mmHg. Most commonly compression garments are made from Spandex fibre. Spandex fibre due to its high stretch, recovery and tensile properties proves to be a suitable match for construction of compression garments and are directly related to compression effectiveness. Apart from spandex fibre / elastomeric fibre in the core construction, the engineering of the compression garments is mainly formed by stretchable structures to achieve the optimum/required stretch and compression.
Other fibres used along with spandex are: nylon, cotton, and polyester. The various types of compression garments apart from core spun ones are, knitted fabric compression garments and spandex platted cotton fabric compression garments.