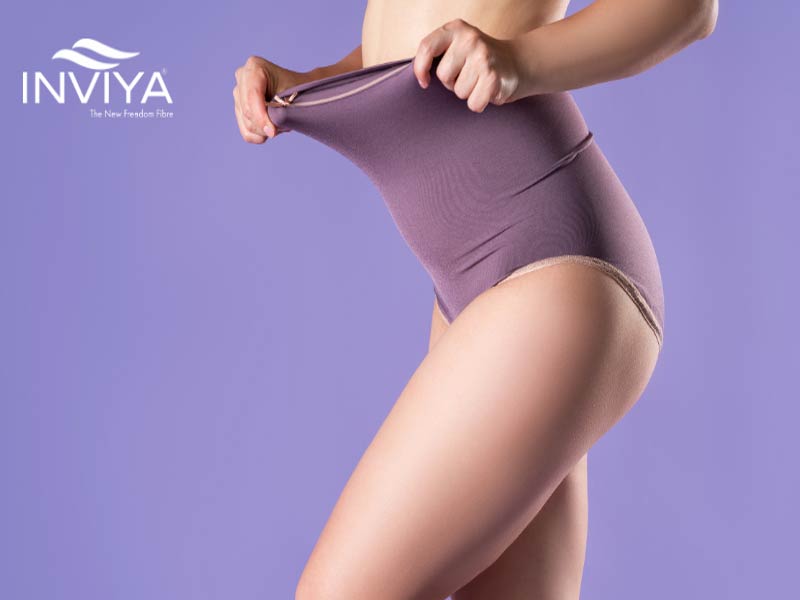 In recent times, shapewear has gained a lot of popularity. As a garment, it works like magic when it comes to giving your body a toned look. Shapewear generally contains Nylon and Spandex as the primary fabrics, with Nylon at a higher percentage owing to its strength and stretchability. Both these fabrics are synthetic and hold some overlapping and unique properties. Some examples are- 72% Nylon and 28% Spandex, 90% Nylon and 10% Spandex, 54% Nylon and 46% Spandex, and 100% Nylon depending on the requirements.
As mentioned already, both Spandex and Nylon are synthetic fibers. Both have high stretchability. Spandex has a higher stretchability and is capable of expanding to 5 times the original size. Both are strong fibers. Nylon has comparatively more strength, and it is known to be stronger than steel. We want our shapewear to be stretchable so that it fits us perfectly to give our body parts a toned effect, and obviously, we want our shapewear to last long and not lose shape with ease. Hence, strength and stretchability are the two most crucial factors in making shapewear. While manufacturing, their percentages are selected to complement the requirements of the market and the customers.
Role of spandex in shape wear fabrics:
It is exceptionally elastic. It aids in taking the shape of the body parts and giving them a toned look.

It recovers its shape back as soon as it is kept relaxed. This property ensures no deformation near the joints and curved parts, such as the knees and waist.

It is light-weight and keeps the garment light in weight. Hence, it aids in easy movements.

It is soft and smooth and doesn't irritate the skin.

It adds to the breathability and moisture-wicking ability of the shapewear. So, even if there is no addition of other fibers such as cotton, the shapewear is still comfortable.
Shapewear is often associated with discomfort if worn for long periods. The spandex that we manufacture at INVIYA offers a solution to just that.We manufacture '4th Generation of Spandex Fiber' (I-400). It ensures fit, comfort, and freedom of movement in the products manufactured from it.This 4th Generation of spandex fiberhas a high elongation(Above 520), better frictional properties, and high stretch power. Some of the features that this spandex adds to shapewear are listed below:
INVIYA fiber can stretch up to 5 times its original length with excellent recovery providing long-lasting fit and shape to the garment.

Power Stretch and High Modulus to maintain the required pressure of fabric on the body for longer durations.

High Retention Power and Long lasting elasticity

High Durability even after repeated washes and use
We just got an insight into the use of spandex in shapewear and the spandex that we manufacture at INVIYA, and how it can make the experience more comfortable.