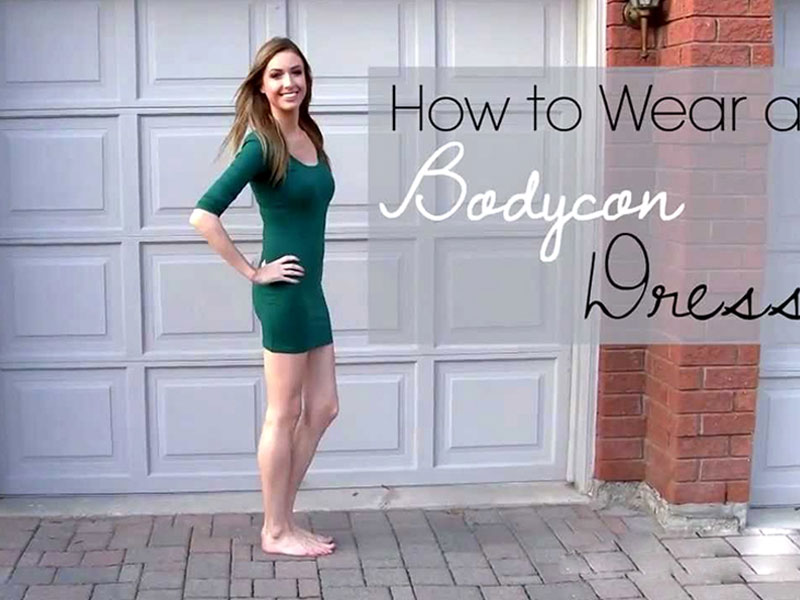 With the temperature on the dip, now is the perfect time to step outside your comfort zone and experiment with the sultry looking bodycon dress. Not only does this flattering piece of garment bring a feisty attitude to your ensemble, but offers perfect alternative to sloppy sweaters to keep the winter chill at bay. Whether you like to flaunt your legs or your hourglass figure, a bodycon dress can revolutionize your winter dressing style.
Why wear Bodycon dress
Available in various sorts of fabrics, cuts and designs, the snugly fit bodycon dresses are a great way to effortlessly show off a curvy figure. In the days when sweaters and jackets fail to satisfy your fashion impulses, a bodycon dress can run straight up to the rescue, thanks to the amendments that its design and built undergo to keep up with the weather. Come winters and the bold designs of the dress make way for warm hosiery yarn knits, long sleeves and turtle neck designs, so that you stay warm while managing to look like a dream.
How to wear Bodycon dress
What makes bodycon dresses a hit in winters is the number of styles it can go well with. Think boots, flats, tights or coats, the bodycon dresses can manage to exhibit a unique outlook with the changing props. When the chill demands layering, just throw on a funky jacket and sneakers to pep up the casual look, or put on an elegant trench coat along with thigh high boots if sophistication is your style. If that's not enough, sneak in a seamless shapewear underneath and flaunt a chiselled look that's bound to be envied.
Bodycon dresses not just look great, they feel great. All you need to do is choose your prop right and prepare to take the streets by storm.