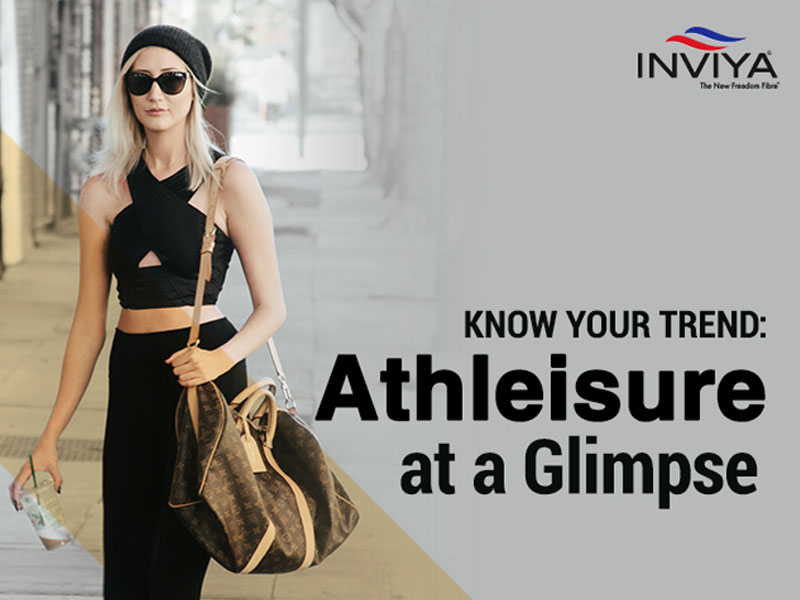 "Athleisure" is a term which we all are hearing these days. What is it actually?
Athleisure – trend in fashion which combines the sportswear style with the street wear style to give wearer the best of both worlds of "comfort and fashion" which can be worn to office, to shopping center or to a social gathering. The phrase "athleisure" debuted in 1976 when it was used as an advertisement for trainers.
Next big question we are asking now is what clothes/ garments Athleisure consists of?
T-shirts, leggings, running shorts, sneakers, track pants and sports socks are what athleisure consists of. But apart from these traditional garments the NPD report found that athletic styles have highly wavered the women's lingerie market.
The 10 biggest brands in globe according to market share are, Nike, Under Armour, Adidas, Skechers, The North Face, Timberland, Columbia, Champion, Lulemon Athetica Inc, New Balance.
Indian Athleisure Scenario:
In India Athleisure trend is also taking up a high turn.
With many designers launching huge clothing line based on this trend some of these designers are Dhruv Kapoor, Monisha Jaising, Kanika Goyal etc, it's evident that there is a huge rising popularity of this fashion trend amongst Indian consumers.
In 2016 "abof", had partnered with Shahid Kapoor, and has debuted its "Athleisure" wear range "SKULT". Also Aditya Birla Fashion & Retail (ABFRL) in 2016 ventured into 7000-crore men's innerwear and athleisure market.
Major driving factors behind the rise of Athleisure in India are-
1. Rise in the number of people doing "YOGA" after PM Mr. Narendra Modi, bought it into the lime light and made "Yoga" a new trend, affecting every generation from "Baby boomers to Generation Z" pushing them towards a more healthy lifestyle.
2. People becoming more and more health conscious due to stressful lifestyle and increased focus on healthy lifestyle due to social media.
3. Millennials focusing more on outside activities travelling and preferring comfortable wear which helps them make a style statement rather than spending on elite clothing items.
4. India is also becoming world's youngest country with 64% of its population in the working age group by 2020.
Athleisure has engraved new segment for itself in the textile sector making a noticeable mark in the history of textiles. Now it is for us to see how far this can reach and whether it will be able to replicate legacy like denim for itself.