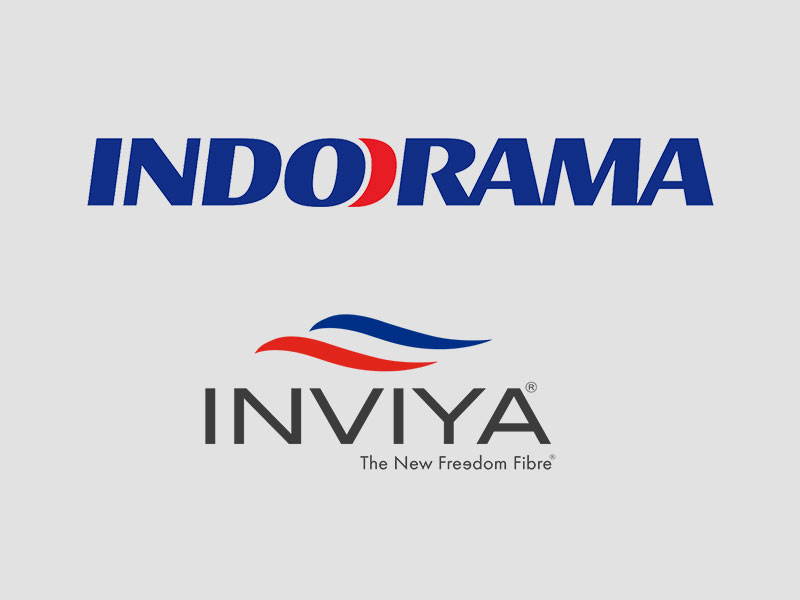 Indorama Industries to become the only manufacturer of high quality spandex filament in India
Indorama Industries Limited [IIL], part of Indorama Corporation, Singapore, has launched the new revolutionary branded spandex product "INVIYA®", setting new standard for innovation. It is now the only company in India to manufacture spandex filament. INVIYA®, The New Freedom Fibre™, is the new hi-tech spandex filament that will revolutionise the fashion industry in India.
INVIYA®, the spandex filament is specifically conceived for applications expanding across Stretch Denim, Sportswear, Active Wear, Bottom Wear, Intimate Garments, Innerwear, Socks, Surgical, Medical Applications and much more.
INVIYA® was launched at the All India Textile Conference held at Stein Auditorium, the Indian Habitat Centre, New Delhi today by Indorama Industries Limited, an Indian venture of Indorama Corp., Singapore. Indorama is synonymous for pioneering advancements in manufacturing of polymers for applications in textile and apparel productions. With the launch of the spandex filament, the company will bring forth the advantages of this innovative technology for the first time to the country.
Mr. Sri Prakash Lohia, Chairman of Indorama Corporation espouses "As a frontrunner in introducing new technology in the market, Indorama is dedicated to expanding its product portfolio of high value and performance textiles by providing consumers with the world-class spandex filament closer to home. We, at Indorama, are dedicated to establishing INVIYA® as the best solution for industries in the textile and apparel sector in the coming years. "
According to recent studies, the spandex usage in India is growing at 15-20 percent per year as compared to world's expected growth of 7-8 percent per year. The direct consumption of bare spandex in the country currently stands around 6,000-7000 tons per annum, all of which is imported. In the light of the flourishing growth in the organised retail segment and branded clothing market, it is a natural step for IIL to invest in INVIYA®.
INVIYA® will be commercially produced in their manufacturing plant in Baddi, Himachal Pradesh using dry spun continuous polymerization technology and equipment from Italy, PRC and Japan. It is a zero waste discharge plant and will have a capacity of 15,000 tons per year in a phased manner, with current capacity being 5,000 tons per year.
Get in Touch With Inviya