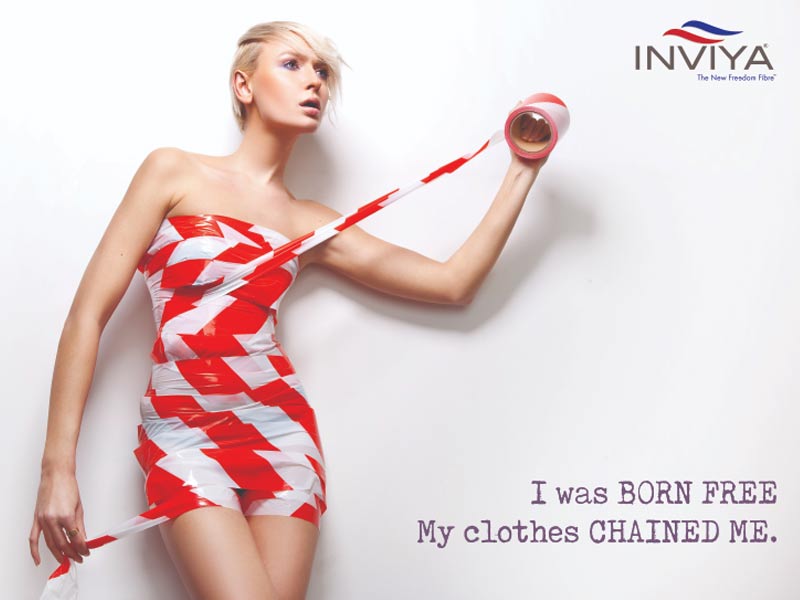 The very antithesis of what someone said above, is Spandex.
Mere presence of Spandex in what you wear ensures that your clothes are just like your extended skin. Also known as Elastane [Europe], it has a versatile and amazing functionality of engineering fabrics with desired elasticity and strength.
At the basic level, one should know that Spandex is underneath the covering yarn, therefore covering yarn material surface will influence the running performance. Typically the covering yarn is Core Spun Yarn (CSY), Single Covered Yarn (SCY), Double Covered Yarn (DCY) and Plied Yarn, and Air covered Yarn (ACY).
Most important requirement for a stretch garment is that apart from Body comfort and fit, it has a natural appearance and recovery from elasticity. While allowing freedom of movement, it shall be breathable and durable. How and where a stretch garment is to be used depends largely on the degree and direction of elasticity, it provides.
The inherent benefits related to Spandex, ensure that it has not only Lifestyle applications, but also has vast and varied technical textile applications. It is used in Sportswear, stretch denim, Bottom wear, Swimwear, Tops [Shirting and Blouses], Intimate wear, Undergarments, Diapers, Socks and leggings.
Spandex has come as a boon to the medical industry with its usage being far and wide across Personal Hygiene [eg. Diapers, training pants], Surgical hose, Surgical Gloves and many more.
Moving beyond the conformist applications, Spandex has made other industries also notice its versatility and is now being widely used in Home Furnishing, Car Upholstery, Cables etc.
It is this cross-category applications of Spandex that the market in seeing a lot of action world-over, in its efforts to introduce innovation and newness, in the most cost-effective way.
India, currently consumes around 6000MT/Year (100% imported) of Bare Spandex. However, against a global growth of 7%, India is growing at 12-14% per annum in its Spandex consumption, led by the growth in organized retail, branded clothing, high GDP growth rate and a relatively positive consumer sentiment. We clearly see the market growing exponentially in coming years as consumers spending power goes further North, their aspirations and lifestyle drives them to seek more and seek better, which is what Spandex imparts. It empowers your clothes with Better and More of you.