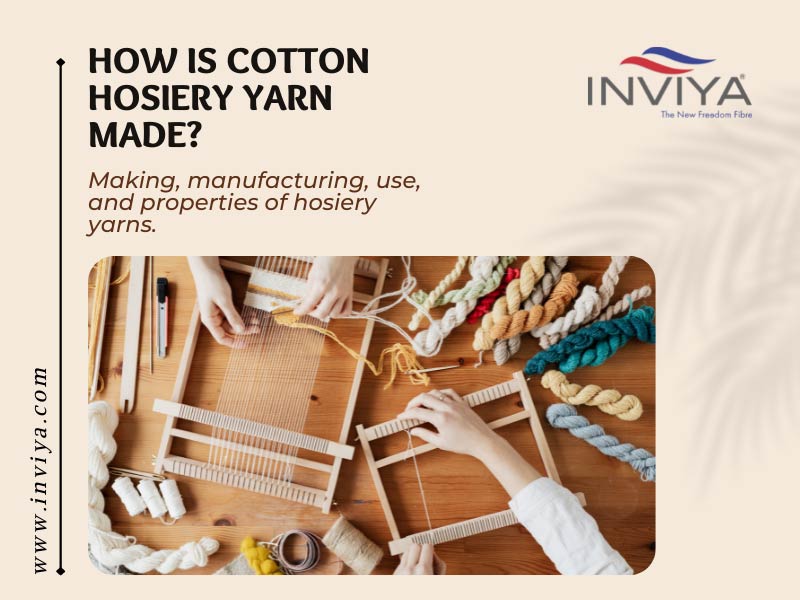 Hosiery yarns are mainly used in the manufacture of hosiery articles. This hosiery yarn is obtained from a process called the spinning process and this yarn is processed under the circular knitting machine so that we can obtain a fabric. The selection of the hosiery yarn depends on the purpose for which it is going to be used. There are different types of hosiery available in the market for sportswear and dress wear for adults and kids clothing also. The yarn might be made up of different things such as spun staple or filament, and they may also be textured and stretched. These Yarns are being made and processed from amazing quality fibre and after that, they are extensively used for weaving and knitting hosiery fabric.
You can easily find the yarns in a wide variety of colours, lengths and you can also customise them according to your demand. Although there are different types of yarns used for making hosiery which includes wool, cotton, rayon, nylon, acrylic and spandex. Cotton is considered the most suitable option for hosiery. The main reason behind this is that it is very soft, absorbent and has the ability to dry quickly. The strength and durability of cotton hosiery are improved when it is made up of lisle and mercerized yarns.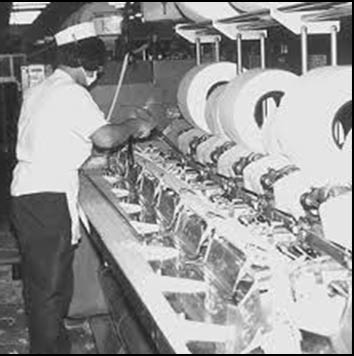 Making and Manufacturing of Hosiery Yarn
Hosiery yarn is made in a process known as melt spinning. The first step is that the chemicals adipic acid and hexamethylenediamine should undergo polymerization for forming thick resin which is then cut to chips or pellets. After some time these pellets are heated and then pressurised in an autoclave into a syrup solution. After that, the solution is forced out through a spinneret, which is a machine similar to the showerhead. Long strings of nylon solution come out of the holes in the device. The number of holes varies according to the type of yarn you want. This means that one hole will produce microfilament yarn, which is very thin in texture. On the other hand, several holes will lead to the production of a multifilament yarn which is denser and also less sheer. When the fibres emerge from the device they are then cooled by air and then stretched over rollers for stabilising the molecular chains and to give strength to the fibres. After all this, the yarn is wound on spools.
Some Properties of Hosiery Yarns
Some notable properties of hosiery are the following:-
It is very good for knitting because it is very soft.

It is very durable, has a smooth texture and has amazing abrasion resistance.

It is available in many e different sizes and thicknesses and has high tensile strength.

It has good lustre and brilliance and gives dimensional stability to the products or garments that you produce.

It is elastic, light in weight and has the colour fastness quality.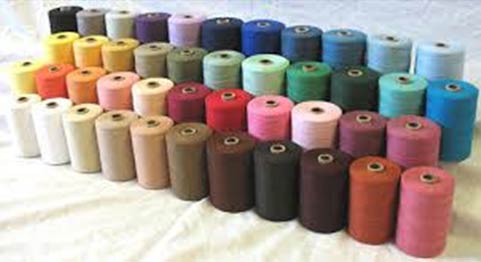 Uses of Hosiery Yarns
Hosiery yarns have many different uses. For example, it is used to make tights, stockings, body stockings, compression stockings, leggings, toe socks, leg warmers, sportswear and dresses for adults and children.