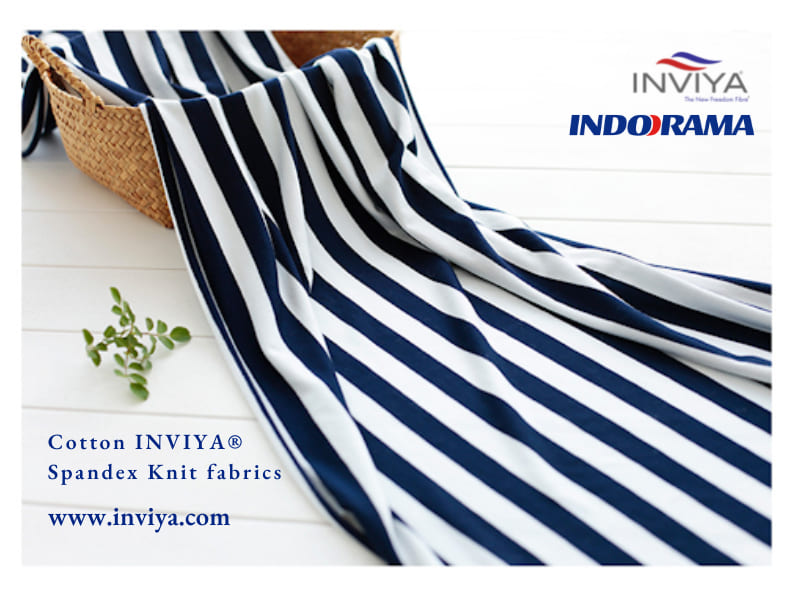 Knit fabrics have garnered immense popularity amongst consumers largely owing to their sleek and stylish texture, durability, and comfort. It is an all-season product. Versatility is another reason this product is always in great demand. This dynamic product has various range that includes cotton – ribbed knits, cotton interlock knits, cotton knits, or cotton spandex knit fabrics.

The below article highlights key reasons our Indian consumers can consider Cotton INVIYA® Spandex Knit Fabric as a fabric of choice.
Let's dive right into the specifics.


SPANDEX KNIT FABRIC IS HIGHLY STRETCHABLE

As compared to Cotton, the Cotton INVIYA® Spandex Knit Fabrics are more stretchable making them easier to sew as well as for wearing comfort. With everyday durability and proven performance, these fabrics meet the comfort fashion needs of every Indian consumer. It encompasses a retraction force that aids the material back to its original form which ensures a high level of durability.
INVIYA® is a high-quality knitting spandex fiber that imparts necessary stretch and comfort to the knit fabrics. INVIYA® plays a very important role in delivering better stretch, perfect fit, and shape to the garment.


HIGHLY BREATHABLE FABRIC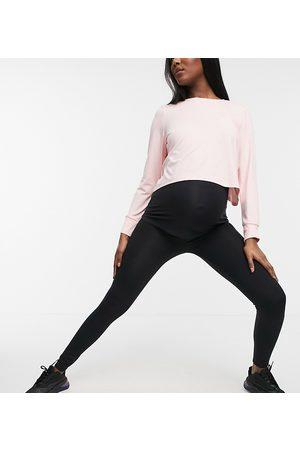 Cotton INVIYA® Spandex Knit Fabrics have a soft texture and great breathability. In the hot season, cotton knitted garments allow the body to breathe. Spandex-infused cotton in activewear fosters workouts that always act as a catalyst to ace those workout sessions.


HASSLE-FREE MAINTENANCE

Cotton INVIYA® Spandex Knit Fabrics are easy to care for. Knitwear is wrinkle-resistant and durable, it does not lose its shape and color for a long time. Machine wash equally supports this material. This material has properties that make it easier and more convenient to dry. Moreover, cotton knit fabrics do not lose their elastic texture over time.


MUST-HAVE FABRIC FOR EVERY WOMEN'S WARDROBE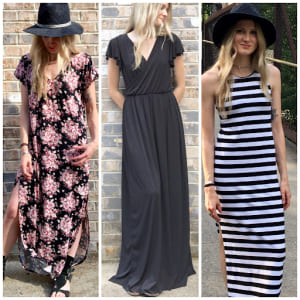 Cotton INVIYA® Spandex Knit Fabric goes well into applications like t-shirts, tank tops, shirts, maxi skirts, etc. They are smoother, making them much more comfortable.
Made in a wide range of colors and prints, they can stand out in the crowd and help create unique women's outfits. In addition, cotton spandex knit fabrics come with cut edges, which means that you can leave the edges raw without hemming too.


THE BOTTOM LINE

Cotton INVIYA® Spandex Knit Fabrics are more breathable and comfortable to wear. These knit fabrics can easily be washed and dried in the machine. Using INVIYA® improves the life of the garments as well as shape retention even after repeated washes.
Indorama India Private Limited (Brand INVIYA®), is a high-quality spandex fiber manufacturer based in Baddi, India. Get in touch with us to experience the comfort offered by INVIYA®.