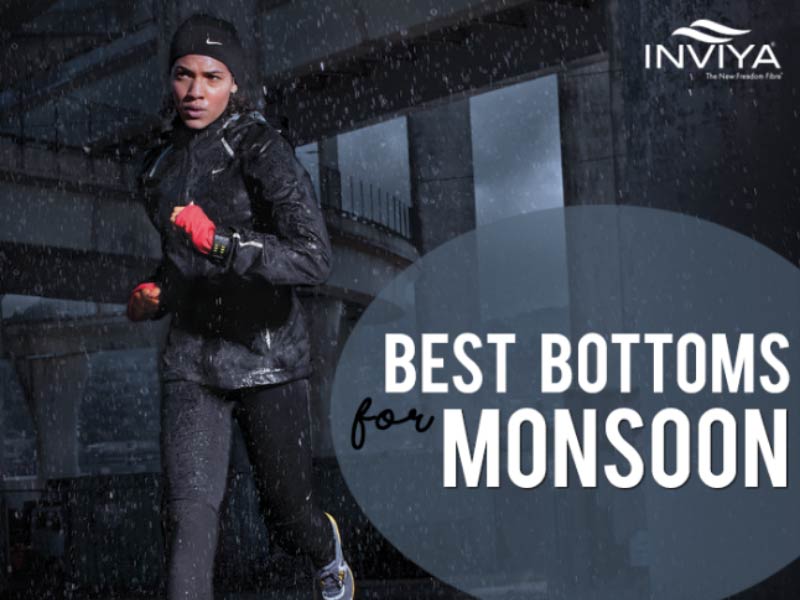 It's safe to say monsoon is round the corner, but how safe are you during monsoon season? We are speaking from a fashion point of view, of course, and it's about time you figured out your monsoon-proof attire, and especially your monsoon hosiery because let's face it, you're going to be walking around in ankle-deep waterlogged streets, to say the least, and let's not forget about the car splashes that are going to leave you soaked from top to bottom, the bottoms being tougher to dry out. So what's the plan of action?
Going bare-legged in flip-flops is ideal, but can you go like that to work? We think not. You can give weather-appropriate hosiery yarn made variants a try, though. In simpler terms, give water-resistant tights and leggings a shot!
These leggings and tights can be found at any sports store like Nike or Adidas. These tights are made with special hosiery yarn and go through special chemical treatments that make them repel water and help them to keep you dry.
Even if you get soaked, these special hosiery yarns made tights and leggings will shed water fast and will dry up faster than ones made from cotton yarn.
So, stock up on these and be prepared for this monsoon to be fun!