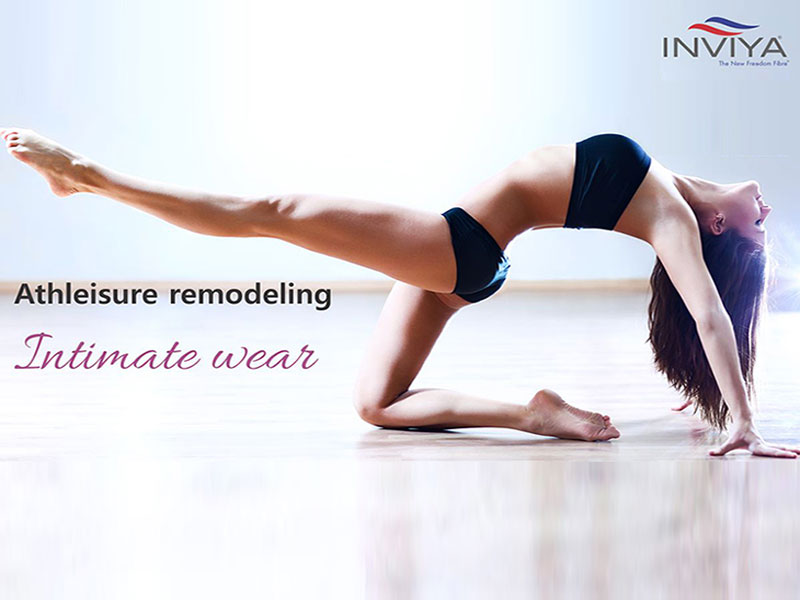 Intimate wear term is an umbrella term consisting of many clothing items like bra, panties, lingerie, sports bra, nightgowns, shape-wear, loungewear etc.
In the 21st century, intimate wear has taken a new turn which started 3 years back with the beginning of the year 2015. It is no longer a secret that has to be kept hidden in our wardrobes; it is now the "Talk-of-the-town". Intimate wear is now put out there to flaunt and to be used as a fashion statement.
All this started to unfold when the "Athleisure" trend hit the market in 2015. "Athleisure" is now not only a trend in the fashion/apparel industry but it is a new key driver which is in the front seat driving the apparel industry's every move. It has affected every segment of the apparel sector and left no stone unturned, which is evident by analyzing all the runway collections. Intimate wear has also been influenced and has adapted and responded to this ever-developing revolution.
Now the era of uncomfortable and restraining undergarments/ lingerie has taken a back seat, with comfort and style driving the sector. This shift in lifestyle paves the way for the otherwise saturated intimate wear sector. This beautiful mixture of fashion and function in the new comfort friendly world has given the intimate wear the well-deserved recognition in our wardrobe.
Intimate wear inspired by Athleisure not only is comfortable but has desired style quotient and functionality which allows its user to easily shift between day to day activities for example: from the gym to the office and from office to outdoor activities.
Now talking about the fabric which is used in making these comfortable yet functional and stylish intimate-wear, the fabric is usually a mixture of either natural fibers or high-performance synthetic fibers along with spandex/ elastane, the spandex fiber/ elastane fiber being the common denominator in both the categories. The spandex not only provides the desired stretch to the fabric produced but also aids in the perfect fit of the garment.
This now brings INVIYA®'s I-400 into the picture. INVIYA®'s I-400 is a new series of 4th generation spandex fiber developed from advanced polymer researched in our labs at our plant in Baddi, India. I-400 is a technical elastane fiber which not only aids in providing the required stretch to the intimate wear it's used in but also provides exceptional quality with technical advances like – resistance to chlorine, excellent recovery, smooth feel of the garment and perfect fit.