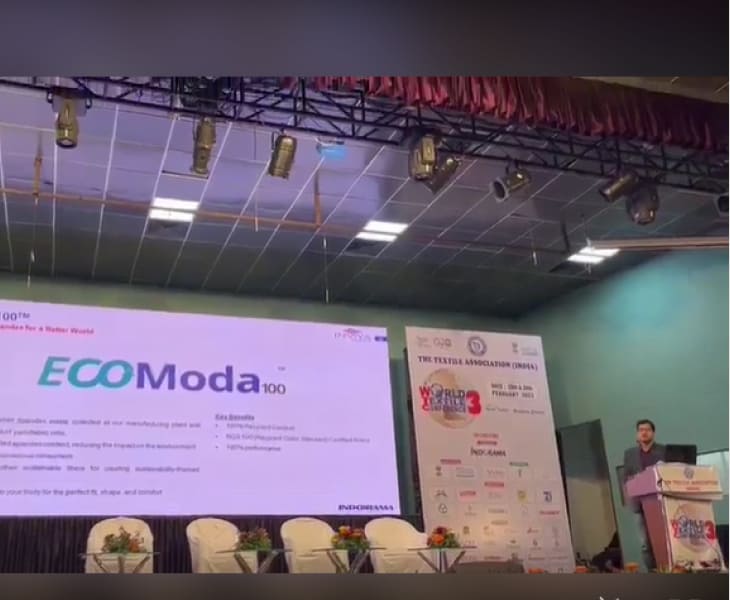 INVIYA Spandex Business | Indorama India Private Limited presentation at the recently concluded World Textile Conference, organized by The Textile Association (India) on 25-26th February 2023 at Ahmedabad. The conference theme was "World Textiles – Redefining Strategy."

Mr. Rahul Singh, Head of Business Development (INVIYA® Spandex), spoke about the key trends in consumer demand and the growth trajectory of the Indian Apparel market. He also updated the audience about the company's latest offering - ECOModa100 (100% Recycled Spandex For A Better World) and other upcoming launches through 2023.

INVIYA® Spandex (Indorama Corporation) and Indo Rama Synthetics India Ltd - Polyester Business (Indorama Ventures) jointly participated and displayed their product offerings at this event.

Indorama Ventures was the Lead Sponsor for the conference.